Couple of small updates to birdsearch.org this last week: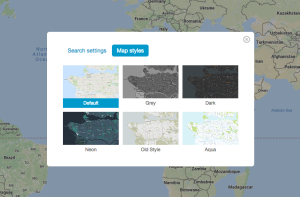 Report Sightings link added to the top header
Incorporated feedback from a few people to improve the UI in the few places.
Settings tab updates to include a new "Map Styles" section that lets you customize the look of the map. There are now six styles, chosen to be either quite dark or light to ensure the map markers show up clearly.
Next version is going to be for bug fixes only. There are a few small things I'd like to patch before letting more people know about the site.